Feb
26
After yesterday's health care circus under the Blair House Big Top where the Democrats entertained the audience with three rings of amazing sob stories and shuddering any time a Republican read from their actual bill, Stretch Pelosi decided to plunk herself down in front of a camera and a laptop computer to answer health care questions — while smiling like she's auditioning for "The Joker on Broadway."
If the Democrats are trying to debunk the "death panel" thing, they really should find somebody who doesn't look like a hospital reaper at Hades General to front the cause:
Hey, I'm comfortable giving Nancy and the Democrats control over my family's health care — how about you?
Let's look over Nancy's shoulder as she fields a question: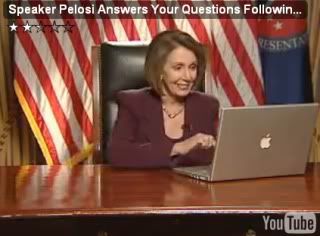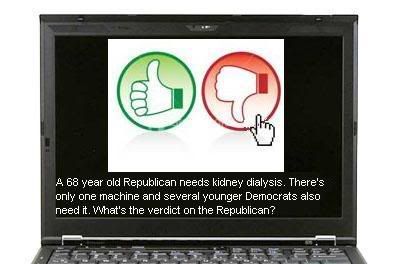 Health care is easy!
Just kidding… sort of. Actually I expect them to employ "death cat" to decide who will get the inevitably rationed care and who won't.
(h/t JammieWearingFool)
Comments